Sam Barrett explains what makes our recruitment service the ideal place to match top horticulture candidates with the right employer
Working on the landscapes and gardens around the Republic of Ireland and the UK is always hard work, but your recruitment campaigns shouldn't be. What you need is a focal point for all of the talent in horticulture to congregate where you can discover the right experts to help grow your business through organic talent and excellent work. Allow us to introduce horticulture.jobs.
Who we are
Combined, we have the recruitment expertise and horticultural knowledge to grow your business into a strong and
" We are not just a recruitment agency; we are an industry voice that offers its service as a fountain of information on all things horticultural."
robust company. We are a specialised agency who work exclusively with horticultural businesses and their recruitment needs. Couple this with our reach within the industry, and you will have access to the best talent in the marketplace.
Why you should care
Modern recruitment techniques have been using social media to tap into talent throughout the industry, with the horticulture industry starting to switch onto this resource too. Work norms from just 10 years ago are now considered dated and we are adapting to our clients' current and indeed future needs. Candidates expect to have more choices and want their workplace to reflect their own personal values and culture. This will become more prevalent as the current young workforce matures and becomes a larger part of the working population.
This is becoming increasingly difficult for companies to do right off the bat. This is because a lot of time is wasted interviewing candidates who will either not want to work in your culture, or you will not want to work with your team. Add this to the fact that only active candidates will be applying for your jobs, and you are really narrowing your options. Active candidates are actively looking right now and are usually looking to move as soon as possible.
This has two problems for you and your business. One is that you are only getting a small percentage of the candidates at any one time and so your options are going to be limited.
Two is that the active candidates who are applying for your role are more likely to be desperate. This means that they may take your job even if it's not right for them and they may be gone again in weeks or months if it doesn't suit them and you are back to square one, looking for their replacement. That is where we come in.
We tap into what is called the passive market. These candidates are already in jobs and so are not actively looking right now. But, and this is crucial, they will move if presented with the right opportunity. We take the time to grow and nurture those relationships and we get to know these candidates. So, when you come to us looking for a specific skilled professional, we will know people who may be interested.
On the off-chance we don't, we can dedicate time to tapping into this passive market to source you the best talent. We will interview these candidates before their CV will ever reach you and they will have been pre-vetted by us. You can rest assured of the quality that you will receive.
Why our candidates talk to us
Our candidates talk to us not only because we have the best clients and the best jobs in the country, but because we are a respected voice in the industry. We are not just a recruitment agency; we are an industry voice that offers its service as a fountain of information on all things horticultural.
We are specialised and only work with horticultural jobs and so our candidates understand that staying in touch with us is the best way to make sure that their career keeps progressing onwards and upwards.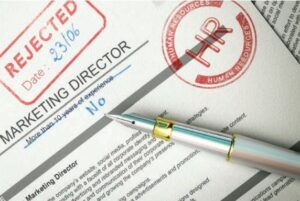 Types of roles we work onWe work on a variety of different roles but broadly speaking, fall into three categories:
Permanent
Contract
Fixed Term
Permanent roles are typically PAYE positions and are an excellent way to grow your business for the long-term. These roles are a long-term investment and that is how we approach it here at horticultural.jobs. We take the time to get to know your needs and what you need to succeed with your business. We understand that taking on an employee for these types of roles is a large investment on your part and so we take the time to get this right. Contract roles are best for seasonal work or for winning new projects. These roles are all about speed and efficiency. If you need a contractor, you likely have needed them yesterday and we appreciate that here at horticultural.jobs. We keep our finger on the pulse of the contractor market so that when you need a crucial project delivered, we are there to help. Fixed-term contracts are the halfway point between contracting and permanent roles. These types of contracts are ideal for you if you are looking at a specific deadline for a project and you know it will be completed by then. Many contractors looking to go into permanent work like to try out a fixed-term contract before committing to any specific company. We will be in touch with these candidates so that when you need them, they will be there.
Why you should be working with us as candidates
We have massive visibility on the horticulture market as thousands of horticultural professionals across the Republic of Ireland and the UK read our newsletters and our seasonal magazine. We work with the leading names in the industry and working with us means you will have access to the hottest jobs when they are available.
You will also be partnering with leading recruitment experts who can guide you through the often convoluted recruitment process. We are trained negotiators and will work to get you the best wage/salary possible for your career level. We prepare you for your interviews with extensive interview preparation. This will be done with experienced recruiters who will give you the opportunity to practice your skills with them and real-time feedback on your technique.
For more information visit: www.horticulture.jobs✽
SAM BARRETT has an honours degree from Trinity College in Natural Science (including botany) and has worked within the pharmaceutical, IT, and architecture sectors in the Irish and UK job markets before taking up the role as Digital
Editor and Recruiter at Horticulture.jobs. Contact details: 089 476 7424.